WATER BOTTLING LINES: HOW WE DO IT?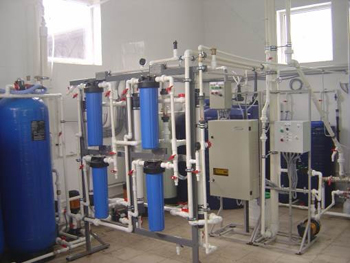 Ozonation systems «Stream Ozone» for water bottling lines can be easy mounted to the existing water treatment system.
The system consists of the following elements:
ozone generator,
air drier,
compressor,
pump,
reaction tank,
intersection tank.
Atmosphere air is supplied through air drier to ozone generator by compressor. The generated ozone is supplied to reaction tank, where it is mixed with water and then the ozonated water enters intersection tank. Water from the intersection tank is used for irrigation. Due to continuous circulation and ozonation the water in the intersection tank is always ozonated.
See where we have done it alreadyи
See our contacts