OZONATION SYSTEMS FOR MEAT- PROCESSING AND PACKING PLANTS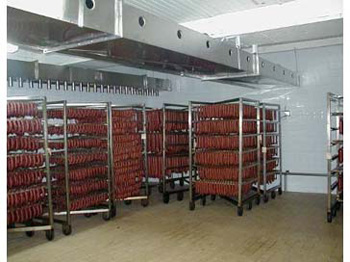 Ozonation systems for meat-processing and packing plants are used to optimize the production process. Cost reduction is achieved through the use of ozone generators for disinfection of premises, warehouses, equipment and water reuse. The main goal of ozonation at meat-processing and packing plants is to prevent mold and contamination of the finished product with pathogenic microflora.
Ozone is one of the most promising means of disinfection which has advantages of conventional chemical treatment means due to its environmental friendliness, high oxidizing ability, ease production and application.
Know how we do it
See where we have done it already